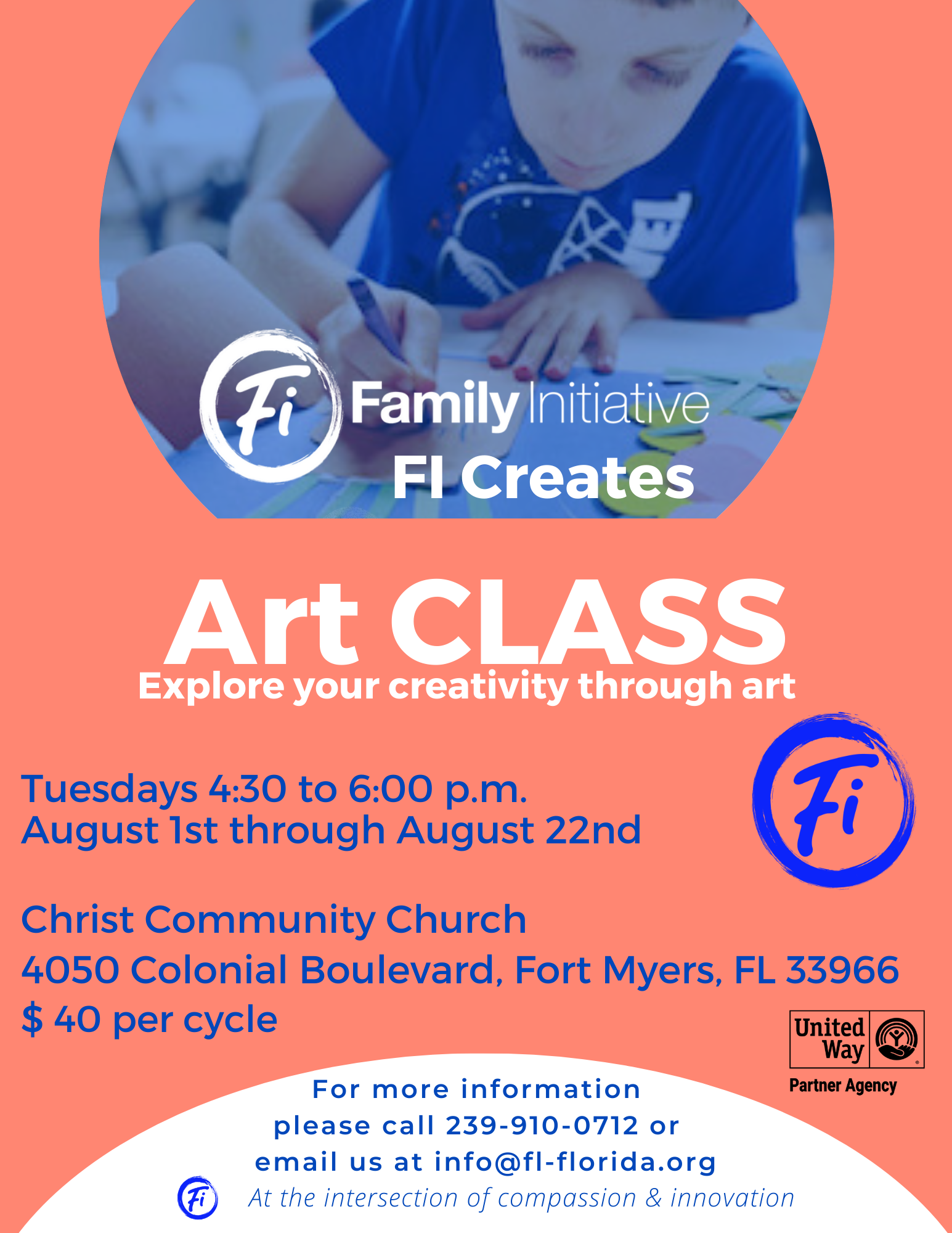 Join us for our next cycle of FI Creates Fort Myers! Our next cycle will be Art Class! Space is limited so please sign up today! This group is open to ages 5-15. If you have not participated previously, please contact us prior at to registration so we can provide additional information for this cycle.
If you require accommodations, please contact us at info@fi-florida.org.
Wednesdays August 1- August 22 4:30 PM –6:00 p.m.
Christ Community Church 4050 Colonial Boulevard Fort Myers, FL 33966
Cost $40 per cycle.
Ages 5-15