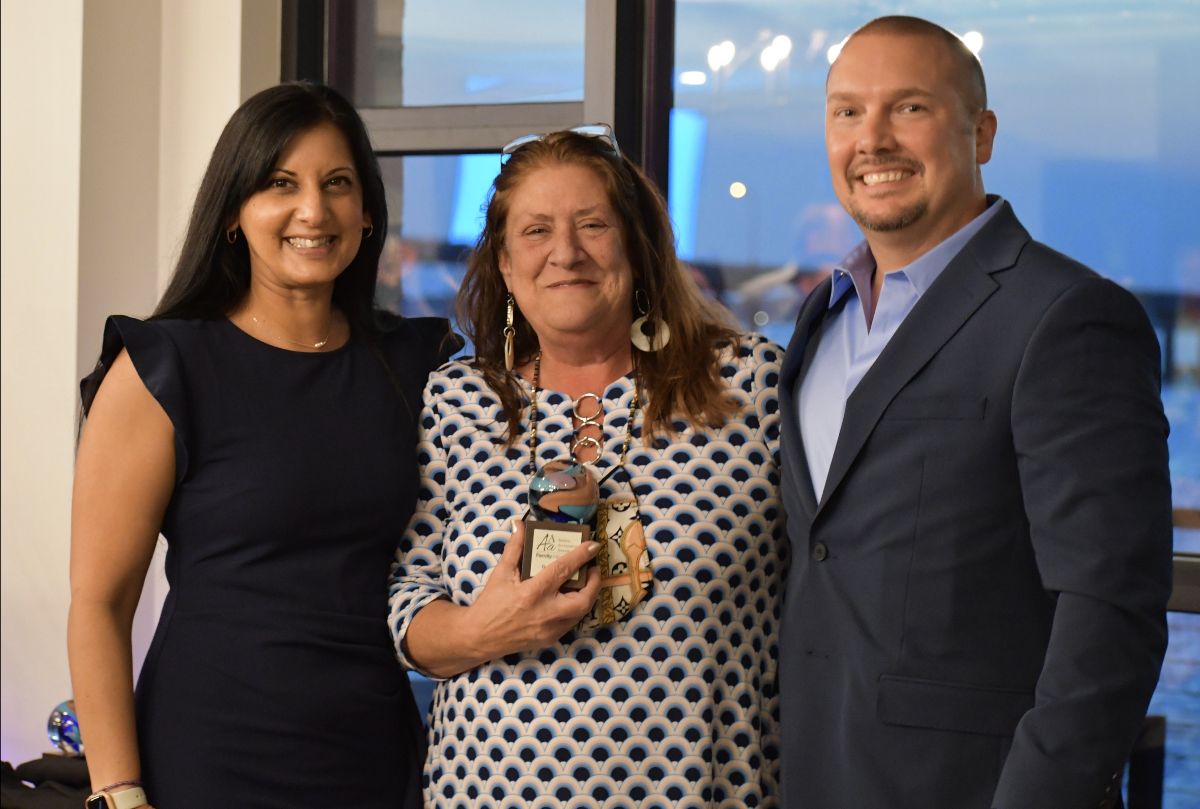 Family Initiative shines light on autism "Everyday Champions" at May 1st celebration.
CAPE CORAL, Fla. — May 4, 2021 —Topping off April as Autism Acceptance Month, Family Initiative announced honorees of the first annual Autism Acceptance Awards at a celebration held on Saturday, May 1st at Oxbow Bar & Grill in downtown Fort Myers. Festivities were emceed by WINK News anchor Lois Thome with entertainment provided by The Rosada Project. The event was underwritten by David and Linda Lucas. Intech Printing and Direct Mail provided community sponsorship.
"It was a tremendous honor to celebration such a special group of people who work day in and day out for so many of our children and families impacted by autism spectrum disorder," said David Brown, MSW, president of Family Initiative. "These new annual awards reflect our commitment to build a more vibrant and inclusive community for those with autism."
Autism Acceptance Awards accolades include:
CHAMPION AWARD
Honoree: Ray Rodrigues, Florida State Senate
Awarded to an individual who uses their resources or influence to advance the well-being of those on the spectrum or further understanding and acceptance of autism in the community.
PARTNER AWARD
Honoree: Alliance for the Arts
Awarded to a professional or organization in the field of autism who has provided exceptional impact to individuals with autism.
BELIEVER AWARD
Honoree: Donna Djerf, Lee County Public Schools Parent Liaison
Awarded to an individual or organization that effectively uses its resources to positively impact individuals and families with autism.
DYLAN AWARD
Honoree: Stephanie Busin, Hendry County District Schools Board Member, District 4
Named for a remarkable young man who served as an inspiration for casting a bold vision of what is possible for individuals on the autism spectrum, the award recognizes an individual who has gone above and beyond for the ASD community and has served as an inspiration to others.
About The Autism Acceptance Awards
Established in 2021 by Family Initiative, the Autism Acceptance Awards is an annual celebration of Everyday Champions of children and families impacted by Autism Spectrum Disorder (ASD). These individuals and organizations contribute to a more inclusive and vibrant Southwest Florida community. Winners are selected by a panel of Family Initiative executives from among dozens of nominations contributed by people throughout the community.
About Family Initiative, Inc.
Established in 2015, Family Initiative, Inc. is a Southwest Florida-based 501(c)3 nonprofit charitable organization dedicated to supporting children with autism and strengthening their families. Its team of clinicians serves children from a humanistic approach through Applied Behavior Analysis (ABA) and Occupational Therapy (OT) services, and also offers autism play groups, teen meetings, parent education and more. In addition, the organization provides child welfare caregiver training and support through its Family Impact Program. To learn more or donate, visit fi-florida.org.
Press Contact
Wendy Payton, Payton Brands
(239) 675-3120
wendy@paytonbrands.com