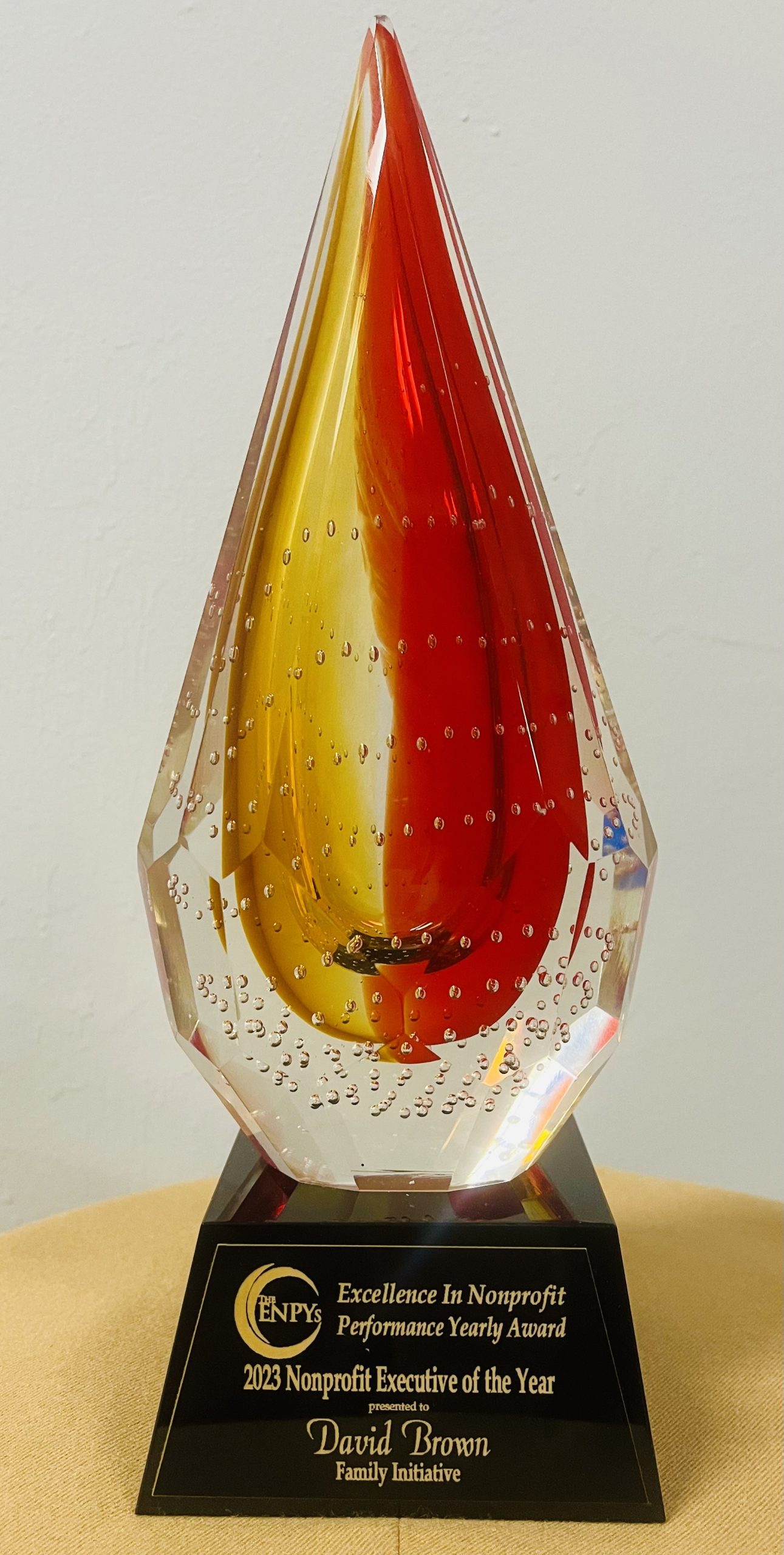 David Brown, President, of Family Initiative named Non-Profit Executive of The Year by
The Community Foundation
CAPE CORAL, Fla., (October 4, 2023) – President and Co-Founder, David Brown, was named Non-Profit Executive of the Year at the recent ENPY awards hosted by The Community Foundation which honors local nonprofit leaders and business partners.
David Brown has been paving the way for autism inclusivity since founding Family Initiative in 2015. The growth of Family Initiative is in part due to David's commitment to serving the autism spectrum disorder (ASD) community in Southwest Florida and beyond. David is driven by innovation and compassion for children and families as he challenges traditional thinking and provides more effective support and hope to Florida families seeking help.
"David is beyond deserving of this honor. He works tirelessly, crossing the State of Florida, to create meaningful change for families. He leads by example and cares for each one of his staff as much as the children and families the organization serves. His selfless, family-centered, visionary approach, has led Family Initiative to build a continuum of care to address the unmet needs and challenges the ASD community faces on a daily basis." Anjali Van Drie, Co-Founder and Vice President of Family Initiative
David has dedicated his career to serving children and families. He is a licensed clinical social worker who worked with children in the child welfare system for more than two decades creating programs and training to help improve the lives of families. David has served in leadership positions for child-centered, family-focused organizations nationally and across the State of Florida.
David is now changing lives in Southwest Florida by creating this unique nonprofit organization as well as opening Thrive Academy, a private high school for students on the autism spectrum. In every aspect, Family Initiative works with families to develop individualized plans to celebrate a child's abilities and help them flourish. With David's charge, Family Initiative will continue to redefine autism as they demand inclusivity with a holistic, humanistic, and collaborative approach.
 About Family Initiative
Established in 2015, Family Initiative, Inc. is a Florida-based 501(c)(3) nonprofit charitable organization dedicated to supporting children with autism and strengthening their families. Its team of clinicians serves children from a compassionate, personalized approach through Applied Behavior Analysis (ABA) and Occupational Therapy (OT) services, and offers autism play groups, teen meetings, parent education, community conversations and more. In addition, the organization provides child welfare caregiver training and support through its Family Impact Program. Visit fi-florida.org or find Family Initiative on Facebook and Instagram at @FamilyInitiative and on Twitter at @FI_Inc.
– END –