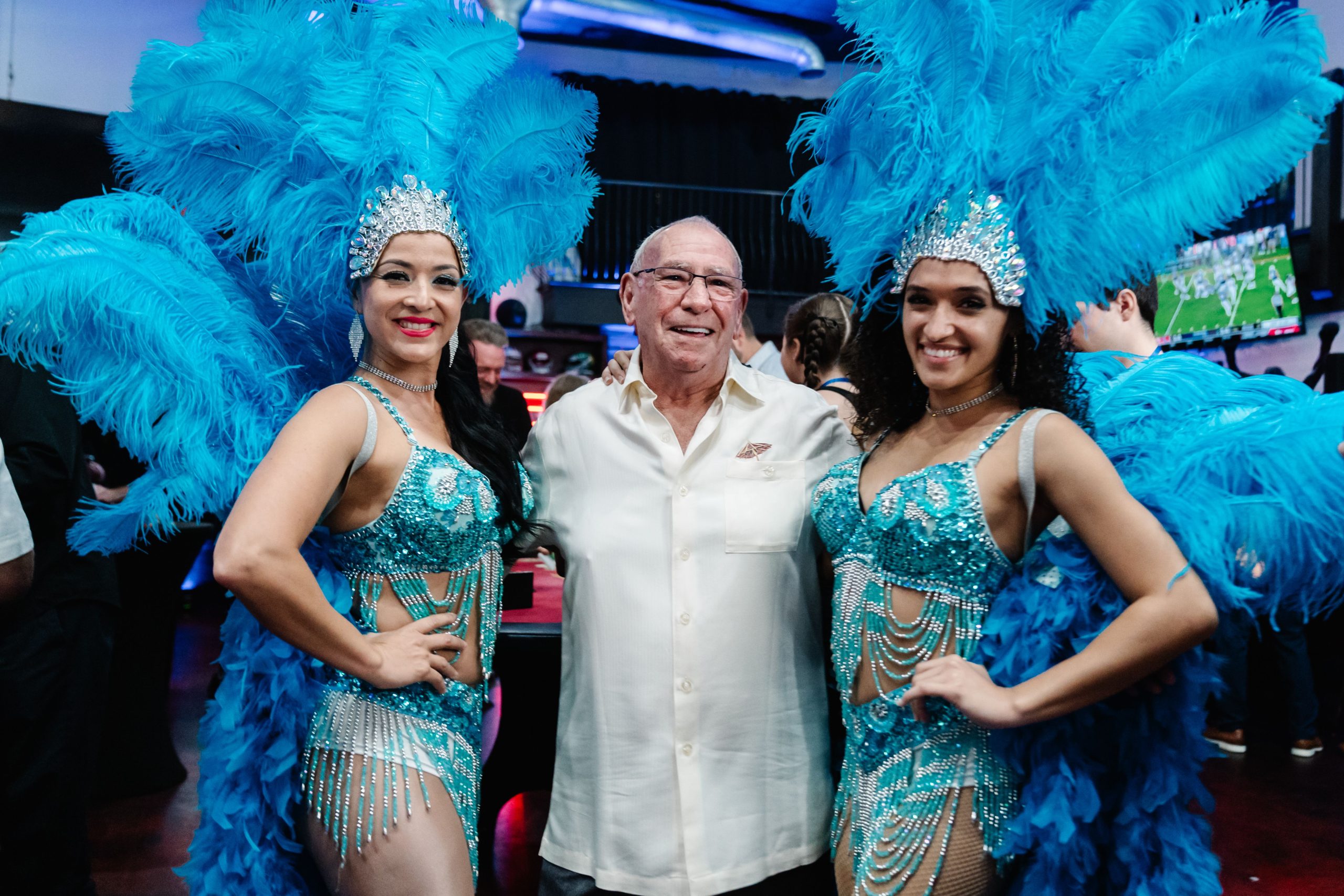 Family Initiative raises $146,737 at Annual All In For Autism Casino Night
FOR IMMEDIATE RELEASE- Photos attached
Cape Coral, Fla., (October 31, 2023) – Family Initiative's 2023 All In For Autism Casino Night raised over $146,000 to provide family-centered compassionate support, innovative programs, and evidence-based therapies to children, teens, and young adults impacted by autism spectrum disorder (ASD).
The annual celebration was held at Overtime Sports Pub on October 21st in Cape Coral, featuring dinner, complimentary bar, live and silent auction, and casino games including Blackjack, Roulette, Craps, and Poker.
"Our annual casino night celebration is a fun, rowdy night where our supporters, donors, and families have a great time while shining a light on the unmet needs of those with an ASD diagnosis," said Co-Founder David Brown. "We started our organization 8 years ago right here in Cape Coral and now we have grown outside our community and across the State of Florida. We are doing big things thanks to the generous supporters and attendees who sponsored and donated, ensuring continued programs, services, and staffing to support the growing number of families impacted by ASD."
"We would like to thank Overtime for hosting this event for the first time this year," added Co-Founder Anjali Van Die. "Their staff was amazingly accommodating to our requests, they worked so hard to provide a phenomenal experience for our attendees! We are grateful for each and every community partner who helps Family Initiative further the cause of Redefining Autism and our goal of Autism Acceptance across the board."
The nonprofit organization offers community-based programs, clinical services, trainings across the region with the help of the event's All in Sponsor, Fabri-Tech, Cocktail Sponsor, City Tavern, Poker Room Sponsor, J Van Hart Provisions, Showgirls Sponsor, American Metals, Auction Sponsor, Beattie Development, Gaming Sponsor, The NeSmith Family, and Entertainment Sponsor, Brown & Brown Insurance.
Royal Flush Sponsors to thank include Anesthesia Services Plus, Boyle Anderson & Leonard, and Independent Marine Surveyors. Blackjack Sponsors to thank include J Van Hart Provisions, First Horizon Foundation, Castlegate Environmental, and Dorsey Law. Double Down Sponsors to thank include Florida Restoration, Ferguson, and Myers Site Development. Ante Up Sponsors to thank include All American Title Services, Florida Paints, Raymond Building Supply, Roof Right, Orangemen Construction, Top Noth Dock Services, Lighting First, Better Buildings Inc, ABC Supply, Jewel Stone Title Insurance Agency, and PCC Tile.
Special thanks for the event's success also go to Suncoast Beverage, Gavin's Ace Hardware, Kevin and Kristy Offerman, Andrew and Kolby Kobs, Tiki Bar-Ge Adventures, Hyatt Place Coconut Point, Luminary Hotel & Co, Social Hair Studio, Key West Express, Primetime Events, Williamson Eye Care, Unlimited Tennis Club, Irish Kevn's, Lobster Lady, and Highpoint at Cape Coral.
To learn more about Family Initiative, the services they offer and their work in the community, visit FI-Florida.org or call 239-910-0712.