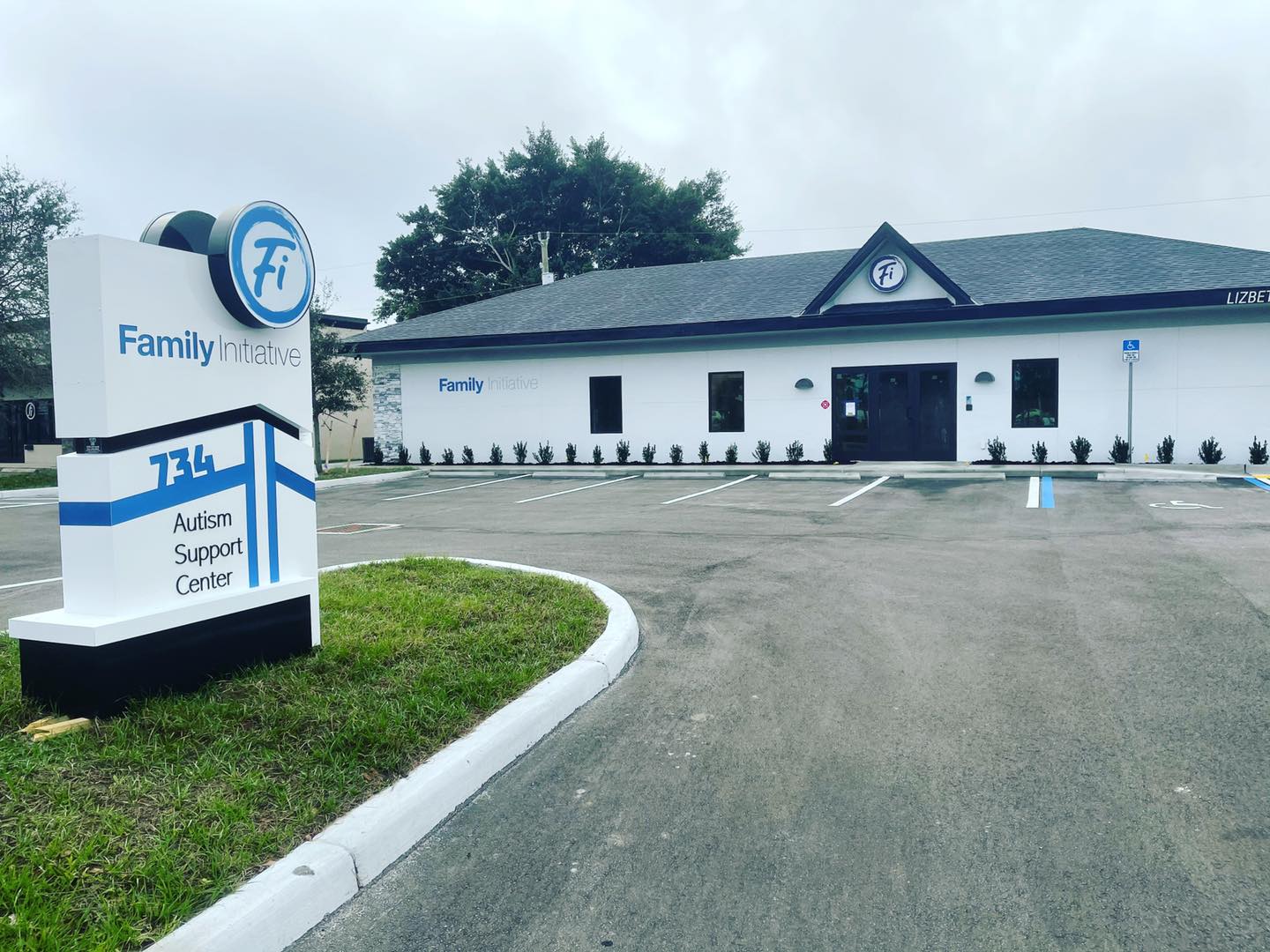 Community Ribbon-Cutting Celebration Scheduled for April 8th
The new Family Initiative Autism Support Center at 734 SW 4th Street in Cape Coral will mark the grand opening of its Lizbeth Benacquisto Building with a ribbon-cutting ceremony followed by an invitation-only reception beginning at 9 a.m. on Thursday, April 8, 2021.
The 3,900 square-foot facility is Southwest Florida's first facility dedicated to championing individuals with Autism Spectrum Disorder (ASD) and their families. It features three cutting-edge clinical rooms for direct, evidence-based assessment; therapeutic intervention rooms; group activity spaces; kitchen; office; and observation room for caregiver and staff training. Advanced technology installed in the building allows for remote training and workshop hosting as well as enhanced security and safety.
"We've seen a rapidly growing demand from hundreds of families across Southwest Florida who desperately desire a place where their kids can develop skills, create connections, gain confidence, and simply be free to be themselves," explains David Brown, MSW, president of Family Initiative. "The new Autism Support Center, inspired by them, enables us to deliver first-class ASD services with the innovation and compassion these families deserve."
The Family Initiative Autism Support Center is a culmination of more than two years of planning and construction, and its opening coincides with April, Autism Acceptance Month. The ribbon-cutting celebration is one of many activities planned by Family Initiative to bring attention to and promote acceptance of children and families impacted by ASD.
Funding for the $400,000 project was sourced through a mix of state and private funds. The building is named in honor of former State Senator Lizbeth Benacquisto who championed efforts to secure project funding from the State of Florida. Fort Myers-based Burt Hill/Pollock Krieg Architects provided design services, and Banks Engineering contributed pro bono site work.
About Family Initiative, Inc.
Established in 2015, Family Initiative, Inc. is a Southwest Florida-based 501(c)3 nonprofit charitable organization dedicated to supporting children with autism and strengthening their families. Its team of clinicians serves children from a humanistic approach through Applied Behavior Analysis (ABA) and Occupational Therapy (OT) services, and also offers autism play groups, teen meetings, parent education and more. In addition, the organization provides child welfare caregiver training and support through its Family Impact Program. To learn more or donate, visit fi-florida.org.